Doing laundry service Hoi An is an essential chore, especially if you are traveling on a long trip. However, it is time-consuming and takes lots of hassles.
Do not let the laundry stop you from enjoying your trip. If you are staying in Vietnam here are some of the best laundry services in Hoi An for you.
1. Laundry business type in Viet Nam
Laundry service Hoi An: Included wash and dry
Laundromats (Self-service laundry, this is not so popular)
Full and fold service (pick up and drop off your clothes, fold after wash)
The time for pick up is from 24 to 36 hours (express service cost higher)
2.How much does it cost for laundry service in Hoi An?
It depends on where you wash. For example, if you wash at a 5-star hotel, the price can be up to 7 USD / kg.
However, the average price is 2 USD to 3 USD/kg. (Included wash and dry) at a local shop or agency.
If you have other special requirements such as washing by hand and ironing a shirt, it will be more expensive.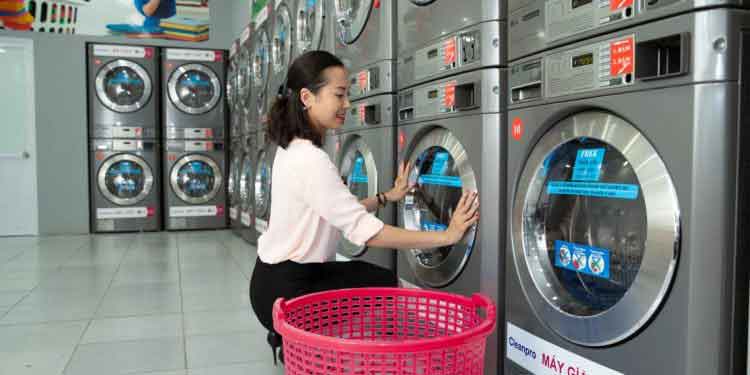 3. Self-service laundry Hoi An
Automatic laundry drying is a model of high-class laundromats popular in EU and US countries. These automated laundromats are often referred to as coin laundry or mobile software.
However, laundromats in Vietnam just started to develop due to large investment capital and very high cost and application of modern technology. Currently, only a few places provide this service, such as Windy Laundry with American standards at 117 Nguyễn Phúc Tần , Vietnam.
If possible, we still recommend you to use the laundry and drying service because it is very popular and the price is very reasonable, you can refer to some of the stores above.
Using a laundry service is a highly recommended way to keep your clothes clean and neat while traveling. Tourists staying in Vietnam should consider having the best trip.
We hope that this information will help you understand more about laundry service in Hoi An, If you need any help please feel free to contact via email: Hoianprivatecarcompany@gmail.com or hotline +84905566176. We are very happy to assist you.
4. HOI AN LAUNDRY SERCIVE
 117 Nguyen Phuc Tan, Hoi An City, Quang Nam